Share this URL: http://botanicalwatercolortechniquesworkshop9june.peatix.com
Event is FINISHED
9 June: 3 hour Botanical Watercolour Painting Techniques Training & Workshop With Lucinda Law
9 June: 3 hour Botanical Watercolour Painting Techniques Training & Workshop With Lucinda Law
If you ever wanted someone to help you improve on your watercolour painting technical skills or have been wondering how watercolour blending techniques works, this is the class for you as Lucinda will teach you how to gain mastery and a joyful practice over watercolour.
In this highly immersive and experiential workshop, Let Lucinda observes the way you paint so that she can help you to correct and improve your watercolour painting techniques on the spot. You'll see the results and how your techniques improve immediately. Lucinda have taught over 180 botanical art workshops and have been a creative coach and lecturer in the arts/design institutes such as Lasalle School of the Arts, Glagow School of the Arts, Temasek Polytechnic for over 11 years.
Through a series of demonstrations, one-on-one guidance and practice on our watercolour activity worksheets specially created just for you by Lucinda for this workshop, you will learn an invaluable range of painting skills and tips to gain confidence over your own practice:
Wet-in-Wet:

Learn about ultimate guide to

water ratio

and

timing.

How to achieve an

attractive mix and blend

of colours without it turning murky or chalky.
How to maintain the

translucency and vibrancy

of watercolours
Common t

roubleshooting

tips
Colour Blending: how to achieve a

smooth blend

of gradual colours
Wet-on-dry

: Lucinda will simplify the essential steps to the dry brush techniques which often cited to be difficult and challenging.

Tips, drills and practice

to achieve

details and definitions

in your work
*Intermediate workshops in Sept
Combinatio

n of painting techniques:

why, how, when

to use them for what effects?
Adapting the techniques and

find your own styles.

Overcome

your

fears

of colour mixing: how to

unlock the magic

combination of your colours in your palette.
Introduce to

new 'must-have' colours

for your palette. Lucinda

reveals

her

secret

colours!

Discovering pathways

around challenging colours such as whites, black and yellow flora.
Each workshop, you'll be guided on how to improve your art drawing and painting techniques by a trained and professional botanical artist's perspective. A major plus is that we'll always use live botanical subjects as the basis of your practice. So you'll get a surprise in Lucinda's studio at each workshop.
This workshop is ideal or beginners or watercolour hobbyists who wish to learn how to improve your watercolour techniques to access the joyful and meditative practice of watercolour.
We also encourage and provide an in-depth study for our students to further enhance their understanding and delve into their love for the world of botanical art and nature through our 4 week botanical art course. We look forward to nurture your creative journey through our unique holistic art practice with plants and nature.
For other workshops, course, small-group or corporate workshops and overseas creative retreats, write to us at go@within.sg for enquiries
I look forward to welcoming you to the studio and sharing the love of nature, beauty and art in our creative date together.
Dates: 9 June 2018, Saturday
Time: 2.00pm to 5.00pm
Venue: Within Studio, Little India. We'll send you the address during your registration of our course placement via email.
Price: S$148
-3 hr workshop
- Botanical materials are provided.
- Water jars & napkins are provided.
- You're to bring your own art materials comprising of: drawing materials, watercolour paper, Watercolour brush no. 1, 3, 5. or 1, 2, ,4, 6. A palette. Watercolours paint may be provided by Lucinda at times for the practice.
- Refreshments
Bookings: 12 seats sell out swiftly, book early to secure a placement in our workshops, course and creative retreats contact go@within.sg for more information.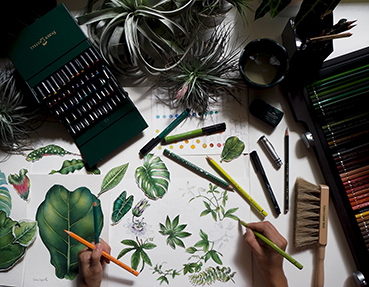 read more
Updates
The event description was updated. Diff#340421

2018-05-27 09:09:09
Sat

Jun 9, 2018
2:00 PM
-
5:00 PM
SGT
Add to Calendar
Venue

Within Studio
Tickets

Single seat- 3 hour session

SOLD OUT

$145.00
Venue Address

Little India, Singapore

Singapore
Attendees
9
Want to find more groups and events like this?